Yangqing Jia (贾扬清)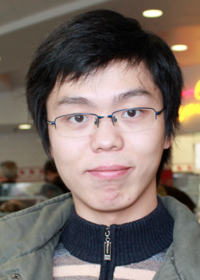 I am currently a research scientist at Google working on computer vision. I have recently finished my Ph.D. in Computer Science at UC Berkeley, advised by Prof. Trevor Darrell.
During my graduate study I've worked/interned at the National University of Singapore, Microsoft Research Asia, NEC Labs America, and Google Research. I obtained my bachelor and master degrees at Tsinghua University, China.
I am the author of Caffe, which is now a BVLC maintained, open-source deep learning framework.
I do have a LinkedIn profile, and a somewhat outdated CV.
Research
My current research topics include:
Learning better structures for image feature extraction.
Explaining human generalization behavior with visually grounded cogscience models.
Making large-scale vision feasible and affordable.
(Most recent publications to be added)
Recent Publications
Links to: [Full List] [Google Scholar]
Software
Teaching (GSI)